A Tibetan Buddhist monk set himself on fire in western China in an apparent protest against Beijing's rule, a monitoring group and a US government-backed radio station said.
The monk set himself ablaze in a public square on Saturday morning in Kardze, also known as Ganzi, in western Sichuan province, according to Radio Free Asia and Free Tibet, an advocacy group based in Britain.
The unidentified monk was taken away after the fire was extinguished by security forces, reports said. It was unclear if he survived.
A man who answered the phone at the local police station on Monday said he was unaware of the case and "not clear" about the situation. The government for Garze Tibetan Autonomous Prefecture, which includes the town of Kardze, referred questions to the police.
Tibetan mother-of-two stages self-immolation protest against China
A YouTube video purported to be of the incident showed two men spraying fire extinguishers on what appeared to be a body at the edge of a busy street as a crowd gathered.
Free Tibet acquired the video from a witness who posted it on social media, according to John Jones, a spokesman for the group.
If the self-immolation is confirmed, it would be the 148th recorded case of a Tibetan self-immolating since 2009, according to Radio Free Asia and Free Tibet. At least 125 have died, according to monitoring groups.
Beijing claims Tibet has been part of its territory for more than seven centuries and regards the Dalai Lama, Tibet's exiled Buddhist leader, as a dangerous separatist. Some Tibetans insist they were essentially independent for most of that time and have protested what they regard as Beijing's heavy-handed rule.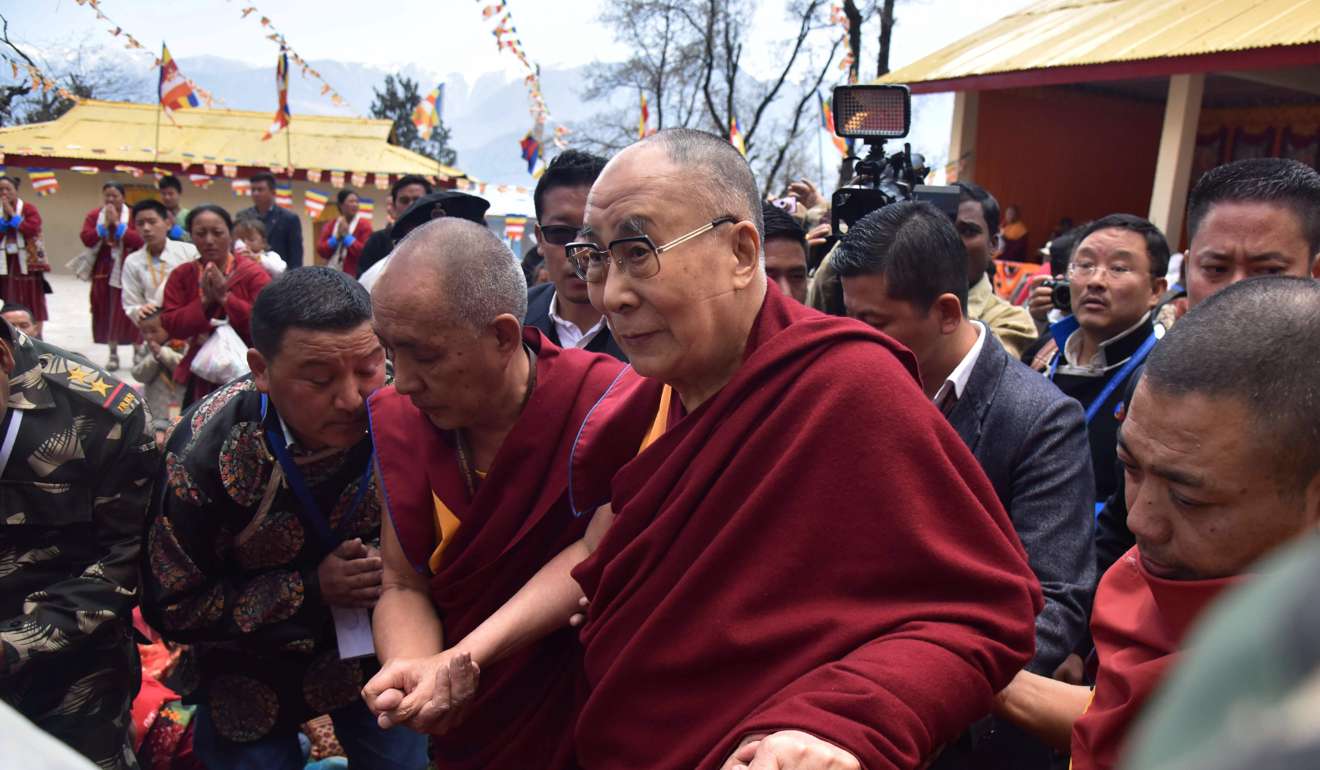 Self-immolations peaked in 2012 with 83 that year, Jones said. A security crackdown has made it more difficult to confirm subsequent incidents, particularly in Tibet, he said.
Before lighting themselves on fire, many cried out for Tibetan independence or prayed for the return of the Dalai Lama, who fled Tibet in 1959, witnesses have been quoted as saying.
Tibetan monks shy away from self-immolation as families threatened by Chinese police
The most recent previous incident, also in Kardze, was in mid-March, when a Tibetan man identified by monitors as Pema Gyaltsen set himself on fire. Jones said Monday that the 24-year-old farmer's fate remained unknown.
Chinese officials last week lashed out at India for hosting the Dalai Lama near their disputed border and said that, by allowing the Tibetan spiritual leader's visit, India was violating its commitment to respect China's claims to the region.
SCMP | AP