Despite indications that China's economy is likely to experience a moderate slowdown, the world's second largest economy – and largest market by headcount – continues to expand the depth of its interactions with the world. From the One Belt, One Road project to the China-Pakistan Economic Corridor and the Asian Infrastructure Investment Bank, China's economic footprint is set to expand dramatically over the next decades. China's approach to foreign policy, military might, and international security are evolving as well.
What follows is a section of The Cipher Brief's 2018 Annual Threat Report, focused on China's economic and military expansion around the world. For more information on how to read the full Threat Report, please click here.
Bottom Line: The expansion of China's burgeoning economic and political interests into the Middle East, Africa and South Asia has compelled Beijing to undertake a more active foreign policy approach to ensure the security of Chinese nationals and its interests abroad. While China's growing force projection in these volatile regions could aid international efforts to tackle destabilizing local security threats, it could also challenge Western interests and add new theaters of geopolitical competition across several regions.
Background: China has become the world's second-largest economy, with an average annual growth rate of 10 percent[i] over the last three decades, a massive GDP of $2.44 trillion in 2017 and a foreign trade volume rising 14 percent from 2016 to 2017 to reach $4.4 trillion.[ii]
Joseph DeTrani, former Director of East Asia Operations, CIA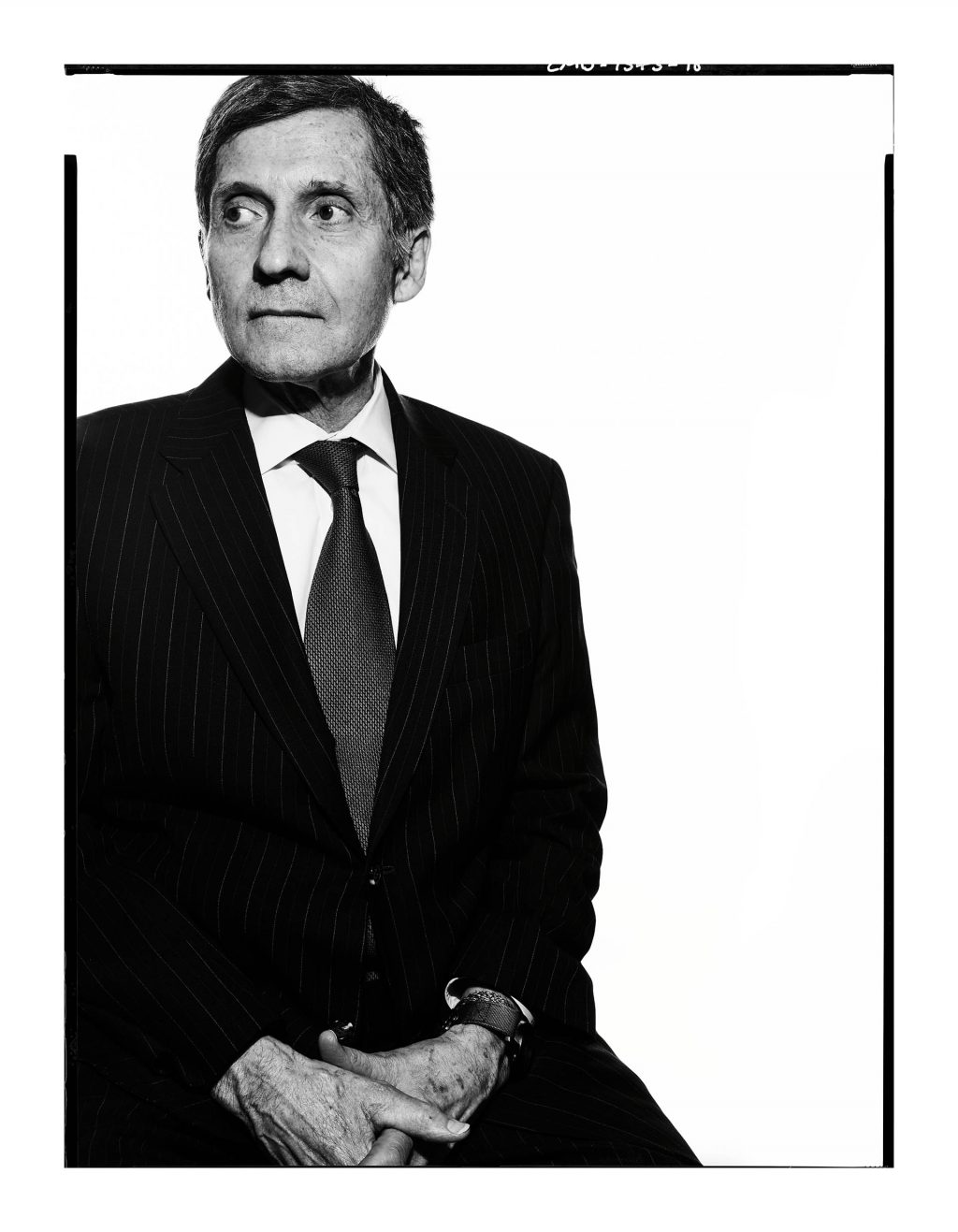 "Over the years, China has increased its investment in infrastructure projects in Africa, better ensuring political support from these countries, while having unique access to the national resources of these countries. That continues today, with the prospect that the One Belt, One Road initiative will permit China to become even more invested in infrastructure and trade-related developments in these countries."
Issue: Beijing has assumed a more active security role overseas as it aims to protect Chinese nationals and interests abroad from a host of non-traditional threats, including piracy, transnational organized crime and terrorism. To help mitigate security risks, China has undertaken several initiatives such as increasing involvement in UN peacekeeping operations, constructing Chinese-owned ports along critical waterways, supporting capacity building efforts of local governments and reportedly enlisting private security companies for political convenience.[xii]
Chinese nationals often travel to the Middle East and Africa to work on Chinese development projects, such as the building of railways, ports, roads and other trade-enabling infrastructure. On occasion, Chinese projects and personnel have been targeted by extremist groups and criminal organizations. In April 2007, nine Chinese oil workers were killed in a firefight between Ethiopian security forces and a dissident group in the country's eastern Ogaden region bordering Somalia.[xiii]Then, in January 2012, approximately 30 Chinese oil workers were kidnapped and one reportedly killed in Sudan by forces who opposed the government in Khartoum.[xiv] More recently, in May 2014, 10 Chinese construction workers were kidnapped by Boko Haram in northern Cameroon and eventually released, presumably after Boko Haram received a ransom payment.[xv] In November 2015, three senior Chinese executives of the China Railway Construction Corporation were killed, and another four rescued, during a terrorist attack by an al-Qaida-affiliated group at the Radisson Blu hotel in Bamako, Mali.[xvi] These and other attacks led the Chinese public to pressure their government to do more on behalf of China's interests and citizens outside the country, including those in Africa.
In February 2011, Chinese naval vesselsevacuated 35,000 Chinese nationals and another 2,100 foreign nationals from Libya as civil war broke out in the country.[xvii] Similarly, in March 2015, after the Saudi military began its bombardment of Houthi positions near the southern Yemeni city of Aden, China redirected an anti-piracy vessel to evacuate 571 Chinese nationals and 225 other foreigners.[xviii]
Chinese nationals and infrastructure projects in Pakistan face persistent threats from terrorist organizations. In December 2017, the Chinese Embassy in Islamabad released a statement warning "all Chinese organizations and citizens in Pakistan to stay vigilant, safeguard personal security, reduce time spent outside and avoid going to crowded places as much as possible."[xix] Beijing has urged Islamabad to guarantee the security of its citizens, particularly after a Chinese national was gunned down by an unidentified assailant in the southern Pakistani city of Karachi in February 2018.[xx]
Gary Grappo, former U.S. Ambassador to Oman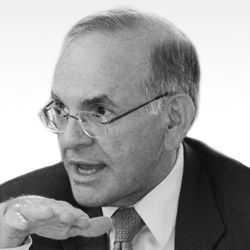 "The Middle East is desperate to see greater and faster economic growth, and China can provide the capital and know-how for that. Longer term, however, that will mean Beijing has a much more vested interest in the security and stability of the region. If that happens, it may mean choosing sides in the Saudi-Iran confrontation, which Beijing has been loath to do up this point. It also points to something that both Washington and Beijing have in common: keeping the Gulf and broader region stable and ultimately ridden of extremism."
Response: Security threats to Chinese nationals and interests abroad has led the country to undertake a more assertive and expansive approach to foreign policy. This reality contrasts with China's longstanding position of non-interference and has forced China to become more engaged in the events that unfold across the Middle East, South Asia and Africa.[xxi]
Joseph DeTrani, former Director of East Asia Operations, CIA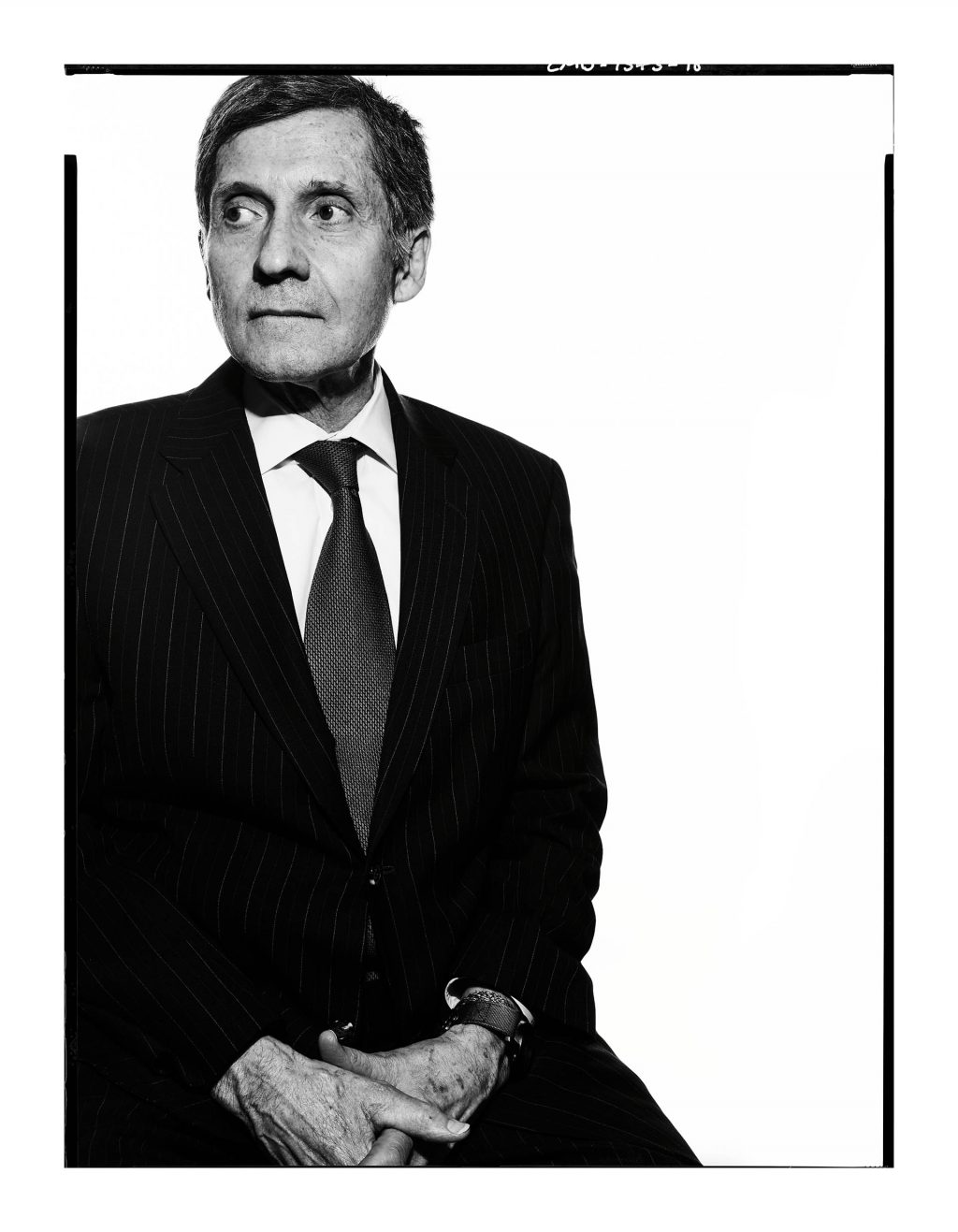 "China's United Nations peacekeeping efforts in Africa have increased exponentially over the years, supplying key African states with military equipment and training. China's joint naval base in Doraleh, Djibouti, on the Horn of Africa, is the first overseas base for the People's Liberation Army (PLA). With China's One Belt, One Road initiative, future additional naval bases in Africa and the Middle East are likely, giving China considerable strategic reach. Thus, we should expect to see a more active and visible navy, with more Chinese security officials and workers visiting and working in select countries in Africa and the Middle East."
Gordon Chang, Author, "The Coming Collapse of China"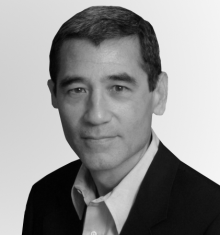 "As China's investments spread beyond its borders, flag officers of the People's Liberation Army have used the protection of them as a justification for military expansion. Especially evident in this regard is the argument that China must protect sea lanes. It is no coincidence that China's first overseas military base – although it is not called that – is for the navy in Djibouti. Expect more in Africa, on Atlantic coastlines, including in Walvis Bay in Namibia."
Looking Ahead: China and the U.S. seldom coordinate security operations, despite shared goals in combating terrorism, promoting stability and ensuring the continued flow of natural resources in Africa, South Asia and the Middle East. While China's expansionism may present opportunities for Washington and Beijing to cooperate on mutual security threats, it also increases the risk of the two powers clashing over conflicting interests.
Gordon Chang, Author, "The Coming Collapse of China"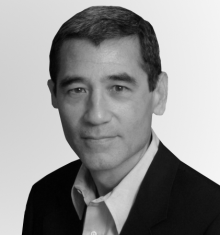 "China is following the playbook of those nations who have expanded abroad before it. But Beijing's interference today in African matters is far more direct than the present-day tactics of others. The Chinese are, short of formal colonization, seeking as much control as they can get. That should prove counterproductive for China, at least in the long-run."
Levi Maxey is the author of this brief. Follow him on Twitter @lemax13.
[i] "China GDP growth (annual %)." The World Bank, 2018, https://data.worldbank.org/indicator/NY.GDP.MKTP.KD.ZG?end=2016&locations=CN&page=1&start=1995&year_high_desc=false.
[ii] " UBS raises China 2018 GDP growth forecast." Xinhua, 2 Feb. 2018, http://www.xinhuanet.com/english/2018-02/02/c_136944977.htm.
[iii] United States, Energy Information Administration. "China surpassed the United States as the world's largest crude oil importer in 2017." Today in Energy, 5 Feb. 2018, https://www.eia.gov/todayinenergy/detail.php?id=34812.
[iv] Albert, Eleanor. "China in Africa." Council on Foreign Relations, 12 July 2017, https://www.cfr.org/backgrounder/china-africa.
[v] Rakhmat, Muhammad Z. "The UAE and China's Thriving Partnership." The World Post, June 2015, http://www.huffingtonpost.com/muhammad-zulfikar-rakhmat/the-uae-and-chinas-thrivi_b_7821640.html.
[vi] Seftel, Bennett. "Will China Play Peacemaker with Its Oil Suppliers Saudi Arabia and Iran?" The Cipher Brief, 15 June 2017, https://www.thecipherbrief.com/will-china-play-peacemaker-with-its-oil-suppliers-saudi-arabia-and-iran.
[vii] Aizhu, Chen and Bozorgmehr Sharafedin. "China firms push for multi-billion dollar Iran rail and ship deals." Reuters, 10 Mar. 2016, https://www.reuters.com/article/us-iran-china-transportation/china-firms-push-for-multi-billion-dollar-iran-rail-and-ship-deals-idUSKCN0WC1OC.
[viii] Sharife, Khadija. "China's New Colonialism." Foreign Policy, 25 Sept. 2009, https://foreignpolicy.com/2009/09/25/chinas-new-colonialism/.
[ix] Eisenhammer, Stephen. "Beyond Blackwater: Prince looks to resources in Africa." Reuters, 2 Feb. 2014, http://uk.reuters.com/article/uk-blackwater-prince-idUKBREA1107720140202.
[x] Chen, Wenjie and Roger Nord. "China and Africa: Crouching Lion, Retreating Dragon?" Reassessing Africa's Global Partnerships: Approaches for Engaging the New World Order, The Brookings Institution, 22 Jan. 2018, pp. 102-117, https://www.brookings.edu/wp-content/uploads/2018/01/foresight-2018_chapter-6_web_final.pdf.
[xi] Islamic Republic of Pakistan, Ministry of Planning, Development & Reform. "China Pakistan Economic Corridor." 2017, http://cpec.gov.pk/.
[xii] Clover, Charles. "Chinese private security companies go global." Financial Times, 26 Feb. 2017, https://www.ft.com/content/2a1ce1c8-fa7c-11e6-9516-2d969e0d3b65.
[xiii] Gettleman, Jeffrey. "Ethiopian Rebels Kill 70 at Chinese-Run Oil Field." The New York Times, 25 Apr. 2007, https://www.nytimes.com/2007/04/25/world/africa/25ethiopia.html.
[xiv] Shadbolt, Peter. "Kidnapped Chinese workers released in Sudan." CNN, 7 Feb. 2012, https://www.cnn.com/2012/02/07/world/africa/sudan-hostages/index.html.
[xv] Nzouankeu, Anne M. "Ten Chinese workers among 27 hostages freed in Cameroon." Reuters, 11 Oct. 2014, https://www.reuters.com/article/us-cameroon-hostages/ten-chinese-workers-among-27-hostages-freed-in-cameroon-idUSKCN0I006J20141011.
[xvi] Baker, Benjamin D. "China-Mali Relations After the Bamako Attacks." The Diplomat, 7 Dec. 2015, https://thediplomat.com/2015/12/china-mali-relations-after-the-bamako-attacks/.
[xvii] "Over 500 Chinese nationals evacuated from Yemen." Xinhua, 30 Mar. 2015, http://www.xinhuanet.com/english/2015-03/30/c_134110540.htm.
[xviii] Ibid.
[xix] Zhen, Liu et. al. "China's embassy in Pakistan warns of 'series of terror attacks soon' on its nationals." South China Morning Post, 8 Jan. 2018. http://www.scmp.com/news/china/diplomacy-defence/article/2123483/chinese-pakistan-warned-be-alert-potential-terror.
[xx] Ali, Imtiaz. "Chinese national shot in Karachi 'targeted' attack dies." Dawn, 5 Feb. 2018, https://www.dawn.com/news/1387470.
[xxi] Maxey, Levi. "China's Economic-Led Foreign Policy: to 'Get Rich, with Purpose.'" The Cipher Brief, 21 Dec. 2017, https://www.thecipherbrief.com/chinas-economic-led-foreign-policy-get-rich-purpose.
[xxii] "China's Role in UN Peacekeeping." Institute for Security & Development Policy, Mar. 2018, http://isdp.eu/publication/chinas-role-un-peacekeeping/.
[xxiii] The State Council Information Office. "China's Military Strategy."
[xxiv] Lynch, Colum. "China's arms exports flooding sub-Saharan Africa." The Washington Post, 25 Aug. 2012, https://www.washingtonpost.com/world/national-security/chinas-arms-exports-flooding-sub-saharan-africa/2012/08/25/16267b68-e7f1-11e1-936a-b801f1abab19_story.html?utm_term=.7e17118ea24a
[xxv] Boehler, Patrick. "China pledges help to Nigeria's hunt for Boko Haram militants." South China Morning Post, 8 May 2014, http://www.scmp.com/news/china-insider/article/1507498/china-pledges-help-nigerias-hunt-boko-haram-militants.
[xxvi] "Darfur: New weapons from China and Russia fueling conflict." Amnesty International, 8 Feb. 2012, https://www.amnesty.org/en/latest/news/2012/02/darfur-new-weapons-china-and-russia-fuelling-conflict/.
[xxvii] Jacobs, Andrew and Jane Perlez. "U.S. Way of Its New Neighbor in Djibouti: A Chinese Naval Base." The New York Times, 25 Feb. 2017, https://www.nytimes.com/2017/02/25/world/africa/us-djibouti-chinese-naval-base.html?mtrref=undefined.
[xxviii] "The Unstoppable Spread of Armed Drones." Stratfor Worldview, 25 Oct. 2016, https://worldview.stratfor.com/article/unstoppable-spread-armed-drones.
[xxix] Minnie. "First Djibouti"
[xxx] Raza, Syed I. "15,000 military personnel protecting CPEC." Dawn, 21 Feb. 2017, https://www.dawn.com/news/1316040.
[xxxi] Amin, Mohsin. "The Story Behind China's Long-Stalled Mine in Afghanistan." The Diplomat, 7 Jan. 2017, https://thediplomat.com/2017/01/the-story-behind-chinas-long-stalled-mine-in-afghanistan/.
[xxxii] Erickson, Andrew and Gabe Collins. "Enter China's Security Firms." The Diplomat, 21 February 2012, https://thediplomat.com/2012/02/enter-chinas-security-firms/.
The CipherBrief