China is engaged in what has been called the most ambitious infrastructure development project in modern history – with perhaps the least catchy title.
The Belt and Road Initiative also known as OBOR (One Belt, One Road) is hailed by supporters as a huge opportunity to build trade links with the world's second largest economy.
But critics say China is using it to spread its influence overseas by leading smaller nations into debt.
Last week Chinese President Xi Jinping announced a major international meeting on his Belt and Road Initiative, to be held in April 2019.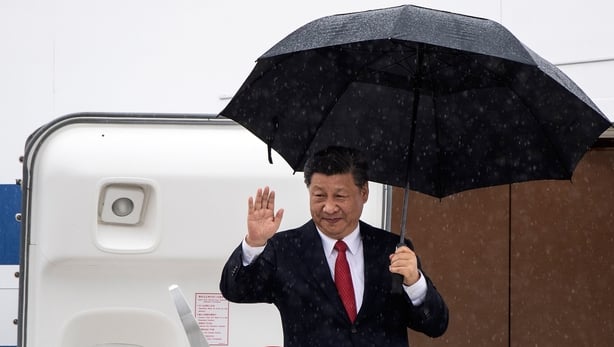 The event will be the second of its kind to promote China's vision for global connectivity and co-operation.
But what exactly is OBOR and what does it mean for the world?
Ahead of last year's forum, China released a few breezy tunes to try to explain the concept.
The lyrics of one earworm went, "The belt connects the land. The road moves on the sea. The promise that they hold is joint prosperity."
In other words, the project consists of road and infrastructure links from China across the ancient silk road through Eurasia and the Middle East, all the way to Europe.
A maritime route, meanwhile, links China's southern seaboard to Sri Lanka, Pakistan, Africa and up through the Suez Canal to the Mediterranean Sea.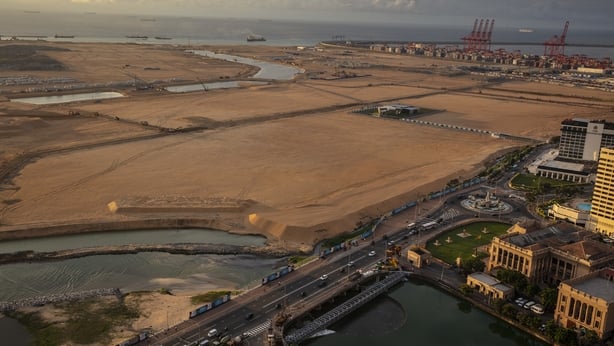 An additional sea route from Eastern China through the Arctic Circle all the way to Northern Europe has been proposed.
Confusingly, the links also include areas of the globe that have nothing to do with the traditional Silk Route, such as Latin America and New Zealand.
And what is China doing along these routes?
They are building major infrastructure projects like seaports, bridges, hydroelectric dams, power stations, high-speed train links and oil and gas pipelines. So far over the five years since the initiative began, China has spent $60bn in outward investment in the 70 or so Belt and Road countries.
Meanwhile, trade with these countries has topped $5 trillion.
It is what China likes to call a "win-win" situation.
We'll give you cash to build your roads and bridges. In return, you'll get access to the Chinese and other Belt and Road markets, and we can all grow rich together.
But is it that simple?
Critics say no.
They say the Belt and Road Initiative is as not just about building trade links but about extending the authoritarian state's influence abroad and a way to find markets for its government-subsidised industries, like steel, that are suffering from overcapacity at home.
Some cite the environmental cost of some Belt and Road projects as well as the failure in some cases to provide local employment on the ground.
And China's lending to developing countries, detractors say, has trapped smaller nations in debt and drawn them firmly into China's sphere of not just economic but political influence too.
Within China's own backyard many point to the examples of Cambodia, Laos and Sri Lanka as countries heavily reliant on Chinese debt. Sri Lanka recently ceded control of its Chinese-built port at Hambantota as it was unable to repay the loans, providing China with a key strategic port in the Indian Ocean.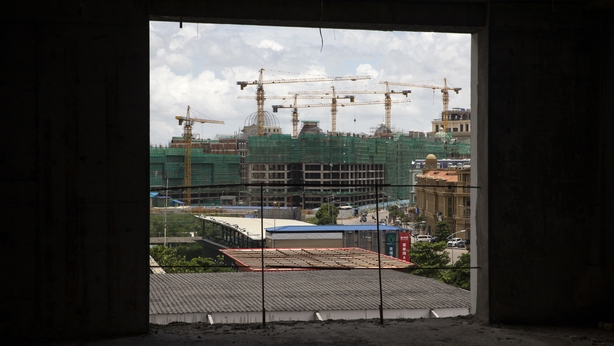 But closer to home in Europe, there have also been concerns of so-called "dept-trap diplomacy" in countries hit hard by the euro-crisis.
In Greece, China invested heavily in the construction of Piraeus Port while in Hungary, it funded a $1bn railway between Budapest and Belgrade.
But then, Greece blocked an EU statement at the UN Human Rights Council, criticising China's human rights record. Greece called it "unconstructive." Separately, Hungary also reportedly refused to sign a joint letter denouncing the alleged torture of lawyers in detention in China, again breaking EU consensus.
As scepticism has grown in Europe about China's plans, the EU announced its own Asia-Europe connectivity strategy – a venture welcomed by Ireland.
In an apparent counterpoint to the Chinese plan, the EU said sustainability and an international rules-based approach to economic investment would be at the heart of it.
But the scheme is intended to engage with rather than compete with OBOR and even if it wanted to, its scale in terms of money spent, is unlikely to come anywhere close.
Meanwhile, as the US pursues its 'America First' policy and dials down its involvement in international institutions and trade agreements, it's no surprise that China is stepping into the breach.
At last week's Apec Summit in Papua New Guinea, US Vice President Mike Pence took a swipe at China, with which it's engaged in a trade war, saying it was saddling countries with debt they couldn't afford to repay and suggested America was an option that doesn't "coerce or compromise your independence" – although students of historic US involvement in Latin America might disagree with this assessment.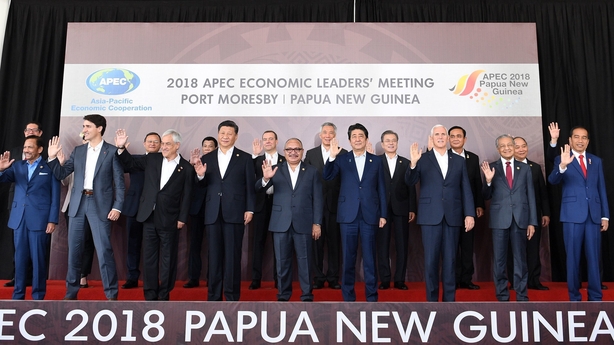 China responded simply to say that the US should stop pointing fingers at others.
Xi Jinping also defended his pet project saying it's based on "collaboration for shared benefits" and was not "a 'trap' as some people have labelled it".
But whether the Belt and Road initiative is seen as a neo-colonial attempt to extend China's influence overseas or as the key to future global development, its scale and ambition are impossible to ignore.
By Yvonne Murray
ITE